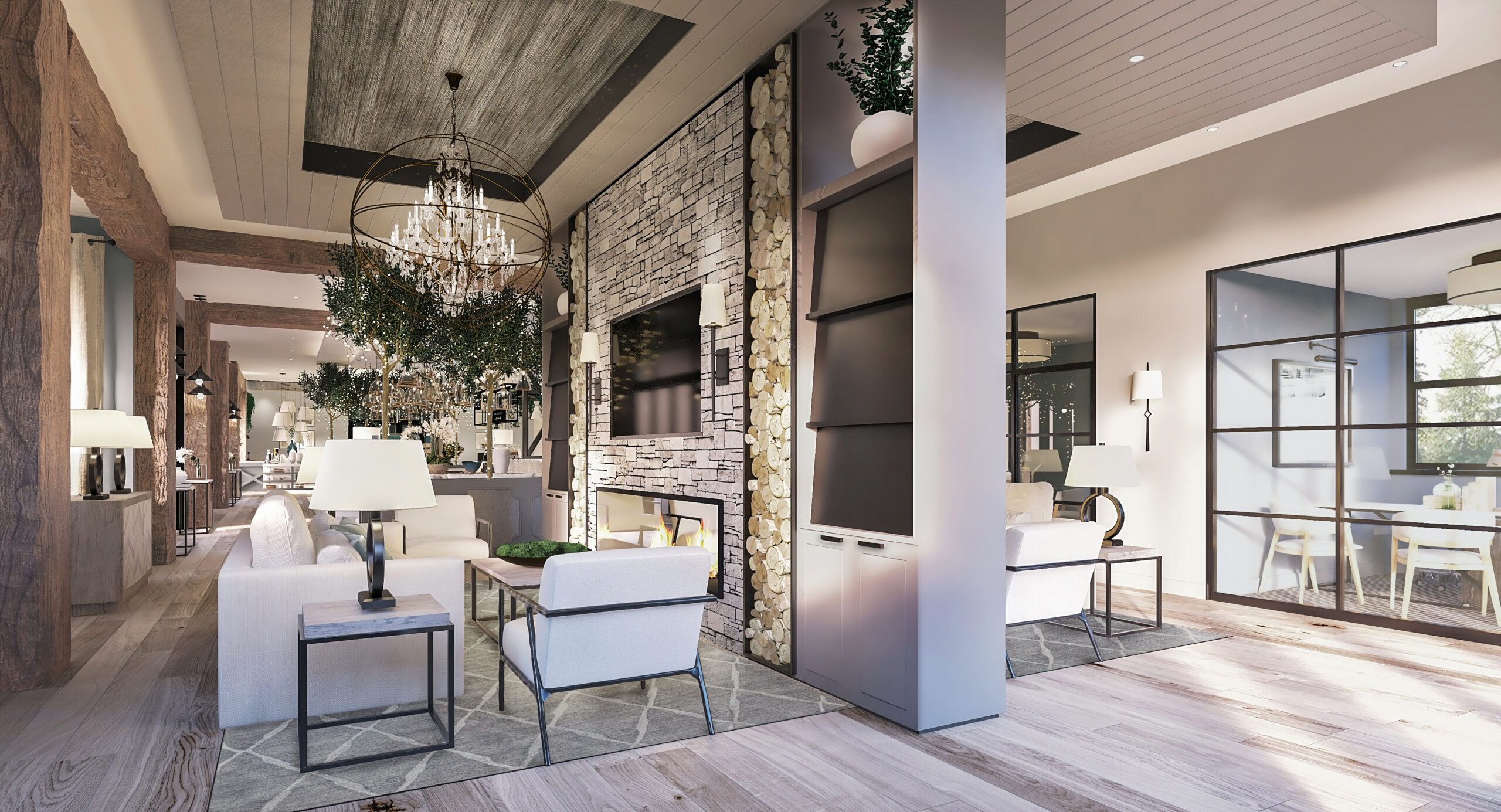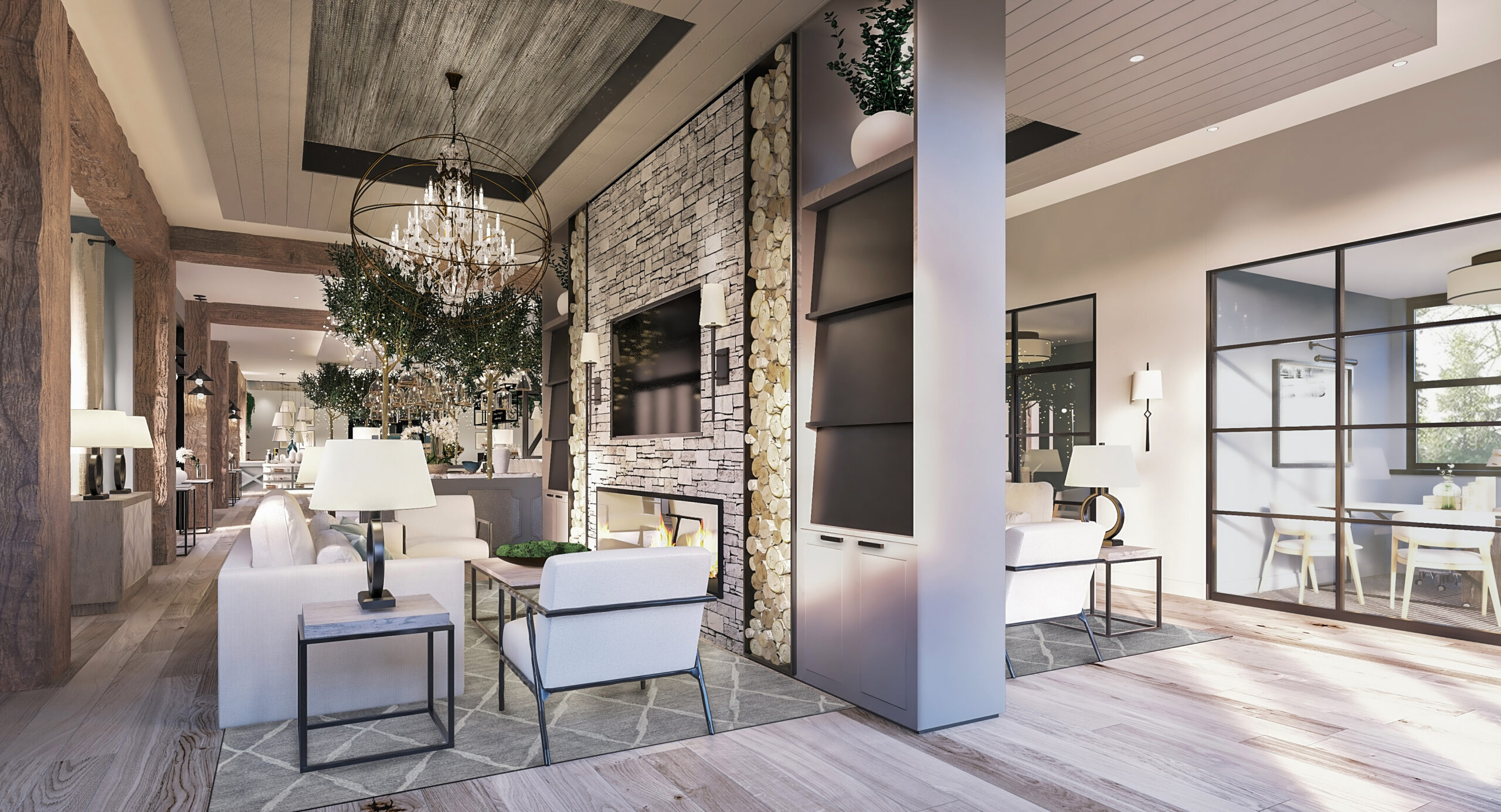 Amblebrook Gettysburg announces grand opening of premier amenity, the boulevard welcome center
Getty Stakes Opening Party Will Feature Private Tours, Local Cuisine at the Popular 55+ Community
GETTYSBURG, PA, Sept. 17, 2020 –Amblebrook Gettysburg today announced plans for the Getty Stakes, an opening party to celebrate the launch of its on-site Boulevard Welcome Center. The Getty Stakes theme was chosen to align with the running of the Preakness Stakes which will be held in Baltimore during the first weekend in October. Amblebrook's Getty Stakes party will take place on Saturday, October 3rd and Sunday, October 4th, and guests will have the opportunity to customize their experience by registering for specific small-group tours in advance. The festive event will feature food and beverages provided by The Ragged Edge Coffee House and Mason Dixon Distillery in Gettysburg, PA, and Hollabaugh Bros. in Biglerville, PA.
As the community's premier amenity, the Boulevard Welcome Center is a specially designed space that combines a market, café, sales center, and gathering area in one unique location. In early September, approximately 60 guests were treated to a sneak peek of the space during a ribbon-cutting event with several officials in attendance, including State Representative Dan Moul, Adams County Commissioners Randy Phiel and Jim Martin, Adams County Chamber President Carrie Stuart, and several chamber members. They were joined by local Realtors, builders, homeowners, and members of the development team. The following evening, the Amblebrook homeowners met back in their new space for a wine and cheese party, marking the first of many future gatherings.
Designed to facilitate an engaging experience, the welcome center is in a class of its own. The interior space is truly remarkable, with specialty features such as an expansive porch swing suspended within a picturesque rural scene. The retail component in the welcome center makes it easy for local residents to visit with friends as they pick up fresh milk and local produce.
In addition to being a favorite neighborhood meeting place, the welcome center will function as a multi-faceted hub where the amenities, homes, and lifestyle benefits of the Amblebrook community will be showcased, aided by advanced video techniques and state-of-the-art displays. The welcome center was created by an experienced team comprised of architect Sutton Yantis, builder Sharrah Design Group, and interior designer, Megan Sherwood Designs.
"Megan understood our vision and took it to the next level in a truly special way that will allow our residents and prospects to easily become fast friends," said Sara Carbonell, Amblebrook's V.P. of Sales and Marketing. "I think of our welcome center as a casual neighborhood coffee shop with fun surprises that encourage people to come back again and again."
As the cornerstone of the community, the Boulevard Welcome Center is the first of several Amblebrook amenities, and will soon be followed by an expansive clubhouse—known as Rock Creek Club—and a Sports and Wellness Campus with advanced features to support the well-being of Amblebrook residents. Rock Creek Club is currently under construction with an anticipated opening in the late spring of 2021. Along with these amenities, the community has planned for a year-round aquatic center, spa, lounge, cafe, and a full range of organized activities.
Those interested in learning more may visit amblebrookgettysburg.com, stop by the Boulevard Welcome Center at 25 Lively Stream Way, Gettysburg PA, or attend the Getty Stakes event on October 3rd or 4th by registering at AmblebrookGettysburg.com/GettyStakes. Space at the event is limited, so registrations are required.
Amblebrook Gettysburg is a resort-style community targeting homeowners who are 55 and better. Community plans include 2,000 homesites across 779 acres of bucolic former farmland, offering residents the conveniences of suburban living in a secure environment with natural surroundings. To learn more, visit AmblebrookGettysburg.com.